GungHo Space
Super Assistants for Hong Kong SMEs Entering Mainland Development
In Hong Kong, more than 60% of enterprises are SMEs, and limited markets shares often make it difficult for them to survive. Therefore, it is a smart and vital choice to explore other markets.
​
Mainland China has a large population base, which has produced the world's largest middle-income group. Its strong consumption capacity is the world's largest market for high-end goods. Perhaps this is a new opportunity for Hong Kong SMEs.
In the face of the tide of Internet marketing, compared with the variety of large enterprises, the resources available to Hong Kong SMEs are relatively limited.
How can we promote products in saving way or without money to attract target customers in the Mainland?
How to use limited labor resources for higher value marketing action?
How to achieve more customer conversion than expected with mini-budget?
This article aims to help Hong Kong SMEs which are willing to develop in the Mainland and expand their markets to do marketing.
Please read it carefully. This is an important lesson on how Hong Kong SMEs can achieve a big market target.
Marketing Promotion: 10% -20% service fee
Official Media Reports
Gungho Space has accumulated rich government resources and journalists resources in the Greater Bay Area market which can assist companies to gain more credibility into the mainland market and increase consumer recognition
​
​
Internet Media Launch
Provide more than 100 domestic online media advertisements to expand the audience area
Search Engine
Provide optimization services for domestic mainstream search engines and allow companies to find target customers more accurately
​
​
Business Launch
Technology industry, beauty industry, tourism industry, automotive industry, etc.
New Media Agent Service: start from 60,000 RMB
WeChat Public Account
With more than 1 billion active users, it is the largest internet social marketing platform in the mainland market
Tik Tok
The most popular short-video platform in first and second-tier cities,it is the most creative and funny new promoting platform in the mainland
RED
most active platform for young female users , it is the best goods sale platform in the mainland market
Weibo
National social platform, it is the most comprehensive vertical area of ​​interest in the mainland market
Market Activity:100,000RMB/each event
Entry Estabishment: 3,000RMB/each item
Brand alon

New Product Promotion

Cross-border Campaign
Event Marketing

Enterprise Promotion
Baidu Encyclopedia

360 Encyclopedia
Sogou Encyclopedia

Interactive Encyclopedia
Resource sharing, professional services
GungHo Space is a Guangdong-Hong Kong-Macao entrepreneurial service platform. Industrial bases have been established in Zhongshan and Foshan, which can help Hong Kong SMEs to obtain better partners and information resources and adapt to the Mainland market faster.
​
GungHo Space has accumulated a wealth of government resources and investor information in the Greater Bay Area market, which can help Hong Kong SMEs understand the policy release information of the Mainland in time and find more business opportunities.
​
The team of GungHo Space is a group of interesting young people who love the brand and know the market and can camp up with unexpected ideas of the marketing for Hong Kong SMEs.
Hire a Marketing Director
Hiring a operation director with more than 4 years of experience needs after-tax salary 30K
​
Hire a senior designer
Hiring a senior designer with more than 3 years of experience needs after-tax salary 20K
​
Hire a Copywriter
Hiring a copy planner with more than 2 years of experience needs after-tax salary 15K
​
Hir an Event Planner
Hiring an activity planner with more than 2 years of experience needs after-tax salary 12K
​
Hire a Data Analyst
Hiring a data analyst with more than 2 years of experience needs after-tax salary 10K
​
​
​
​
​
Well Understand Hong Kong company characteristics
Dig deeper company needs and save operating costs
​
Project team management
Group operation, copywriting, design and promotion for each project
​
Conversion target
At least 2 operators of the project to ensure high-quality conversions​
​
Strong ability to transfer resources
Gungho Space is a Guangdong, Hong Kong, and Macao entrepreneurial base,gathering a group of entrepreneurial youth from different industries can enhance a powerful network resource.
​
Operational data analysis
Able to make operational adjustments precisely based on the analysis of every action of the user.
​
​
​
​
GungHo Space in Marketing
​
Not familiar with Hong Kong company characteristics
Unable to tap deeper highlights of the company
​
Expensive
Marketing service prices are too high to support previous investment
​
Chaotic operation effect
Unrestrained orders, too many service items lead to ineffectiveness
​
False team background
Brag about the size of the company and ignore those who are really responsible for the project
​
​
​
​
​
​
Help Hong Kong SMEs develop the Mainland China market and provide the most professional marketing solutions
Call now: +86 18024941942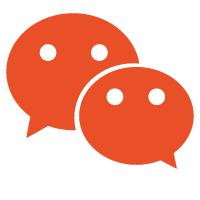 WeChat public account ID:gunghospacehk